News: C H R I S T M A S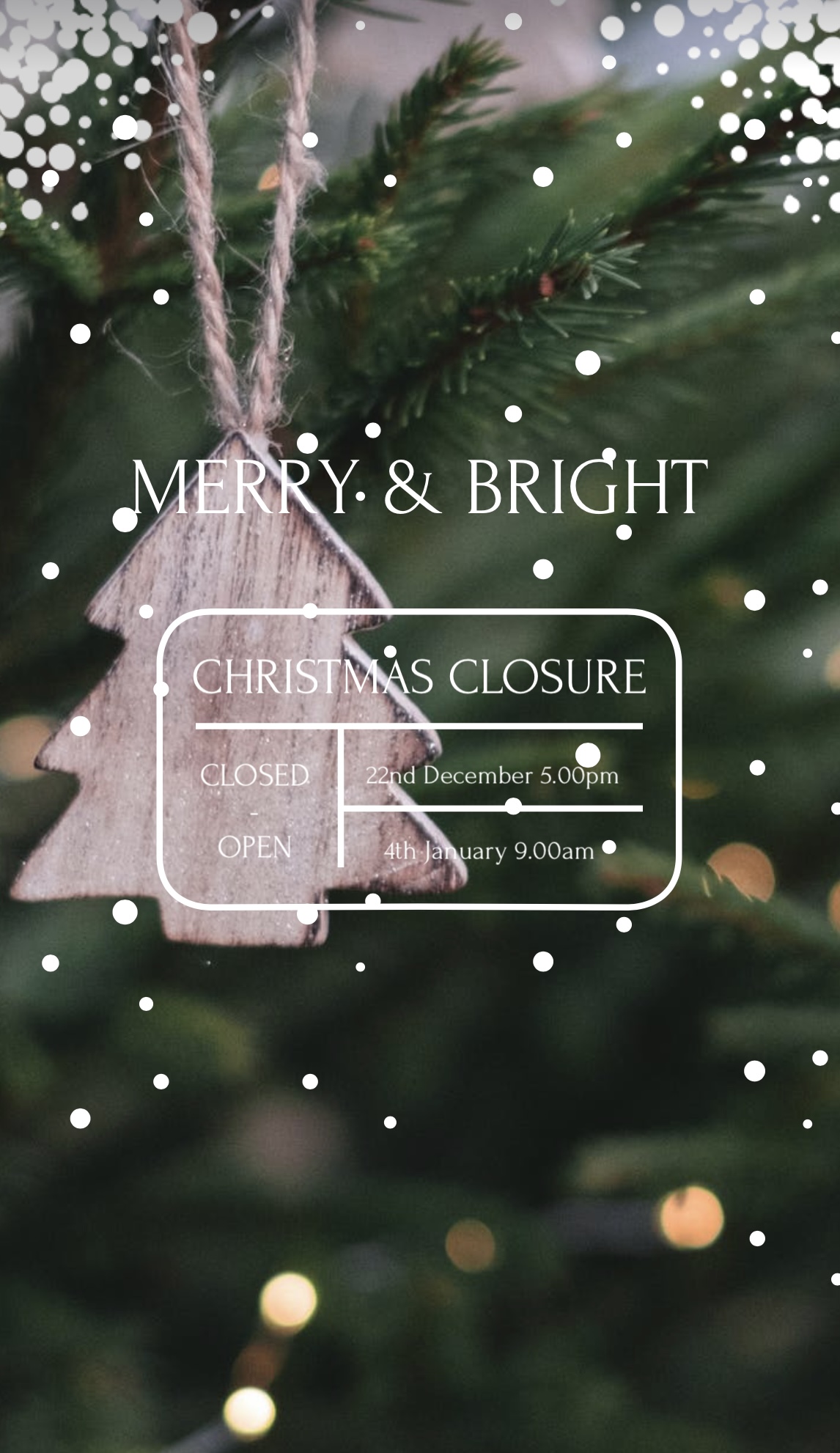 A little reminder of our Christmas closure ~ our Office and Showroom will be closed as of 5pm on Wednesday 22nd December where we are due to return on Tuesday 4th January from 9am.
Please do not hesitate to contact us during this time, however, any correspondence during this time shall be responded to on our return on the 4th.
Another reminder that we are fully booked for the rest of this year and due to such a high demand, we are already booking toward the end of March! If you'd like to make an enquiry or any bookings, we ask you please do so as soon as possible and to please please contact us on our landline or via email.
We are unable to accept any messages via Facebook or Instagram at this time.
Our showroom is currently open and products stocked for anyone looking to shop for those last minute gifts. We have a wide variety of Christmas haberdashery and crafts alongside our general collections of soft furnishings and homewares ~ which we will say would make the perfect gifts this Christmas ~ ranging from note books, trinket boxes, throws, cushions & cushion covers, table lamps and more.
Be sure to catch us before we close next Wednesday!