News: C H R I S T M A S H O U R S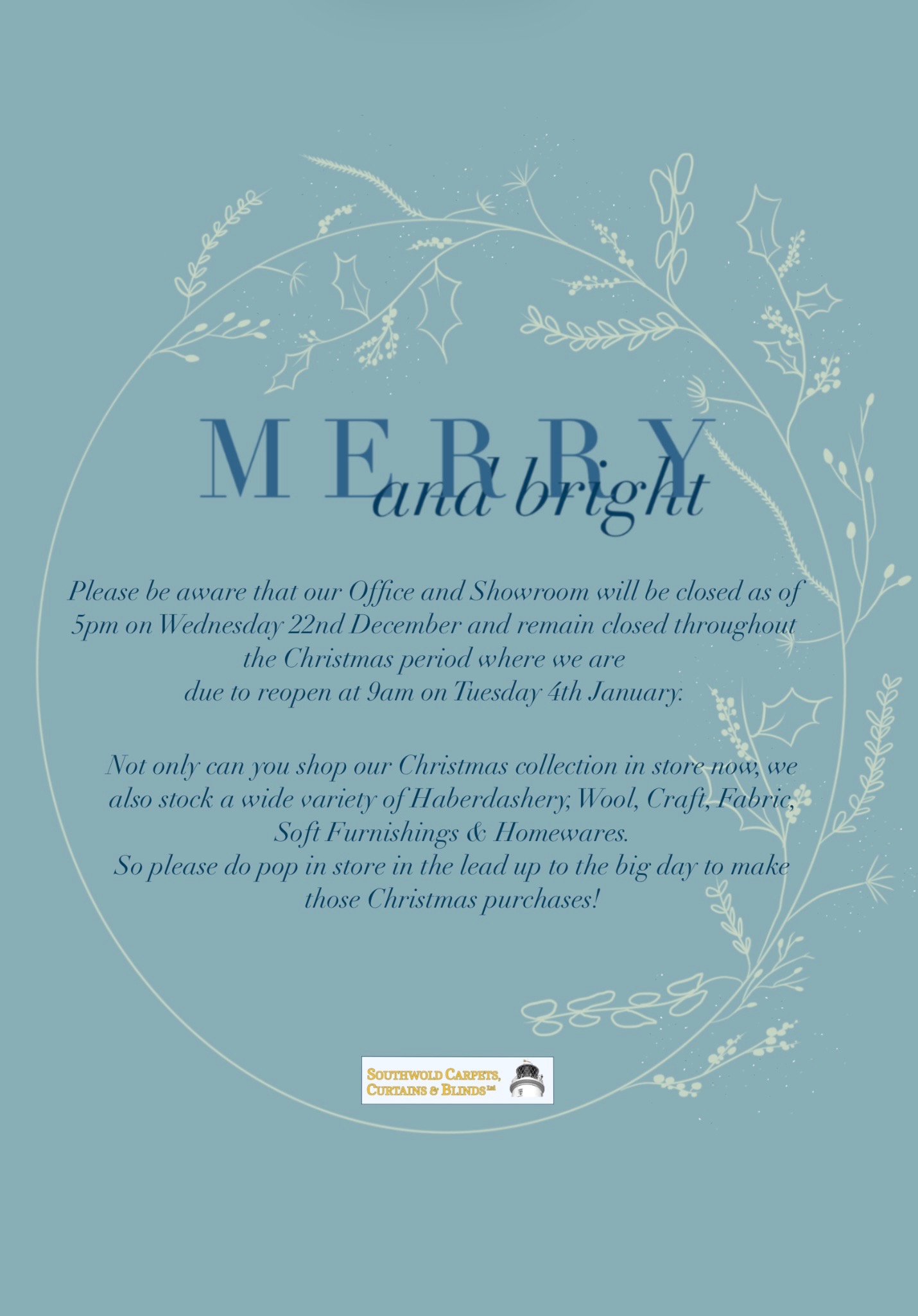 We cannot believe we are already planning and discussing our Christmas hours with you but, here we are.. PANIC!!
We are going to be closing a little earlier for Christmas this year and remain completely closed over the Christmas period. It has been an extremely hectic year for us here at Southwold Carpets and so, heres to a little rest before the madness begins again in the New Year.
Our Office and Showroom will be closed as of 5pm on Wednesday 22nd December and due to reopen at 9am on Tuesday 4th January. Any correspondence during this time will be responded to as soon as we are back in our Office as of 9am on the 4th.
Please be aware that we are now fully booked for the rest of this year and already heading toward the end of January for fittings, give or take some very small spaces left. We cannot guarantee any further fittings at this stage, however, with the possible exception of any last minute cancellations, but please understand that even this isn't guaranteed.
Please do continue to contact us with any enquires or concerns on our landline on 01502 724948 or email at southwoldcarpets@btconnect.com (we are unable to take any message via Facebook and Instagram, thank you)
We look forward to seeing you all in store in the lead up to the big day, to shop our new Christmas collection.
Please do continue to spread the word that we are so much more than just Carpets, Curtains & Blinds!
SCCB