News: Spring Sale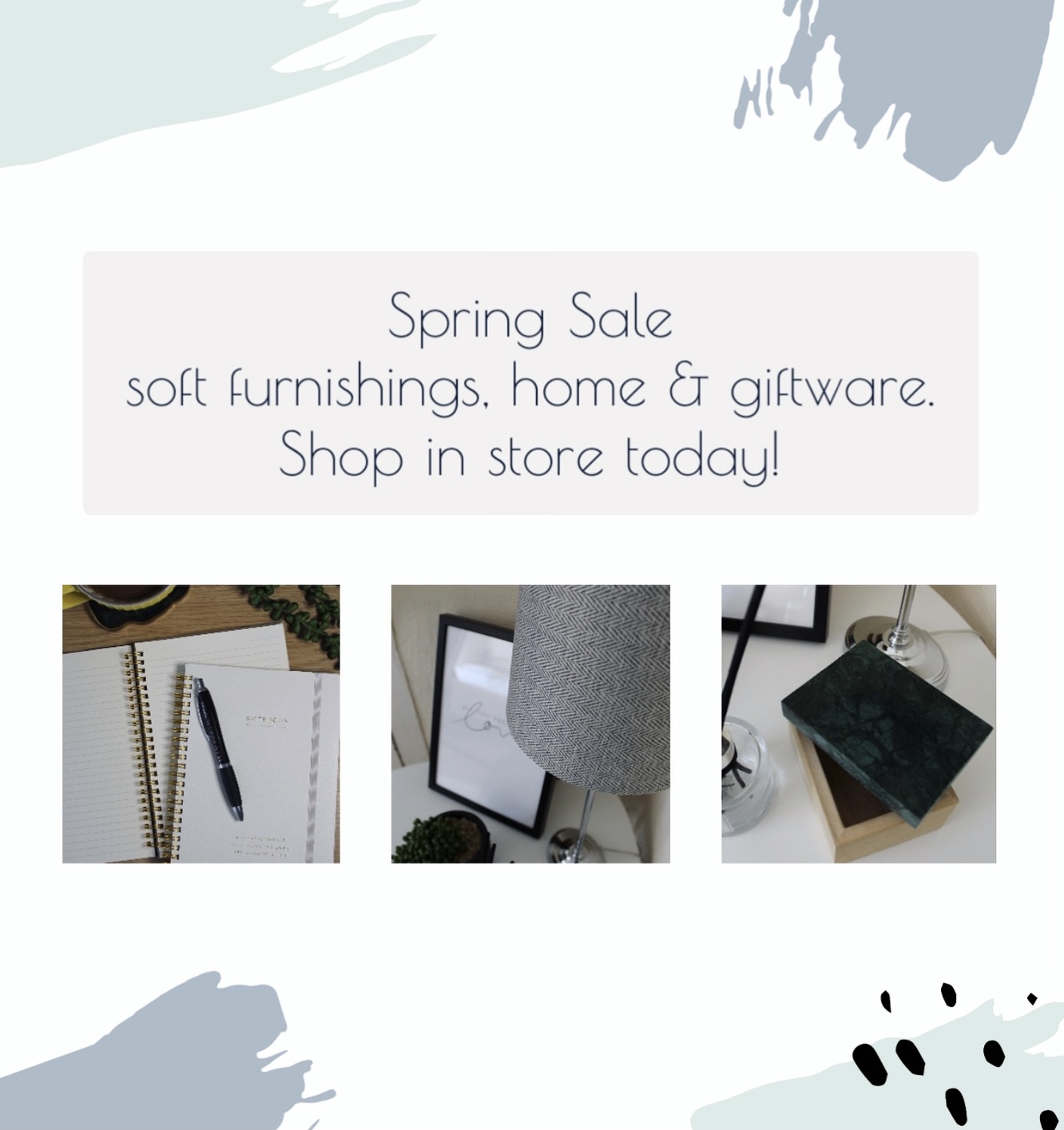 Spring clean, Spring sale
Shop in store today from our wide range of soft furnishings, home & giftware currently part of our Spring Sale ~ please be advised that most sale items can be found in our shop foyer, keep an eye out for the SALE labels!
Once they're gone, they're gone for good.
Shop in store today!