News: Re-Opening soon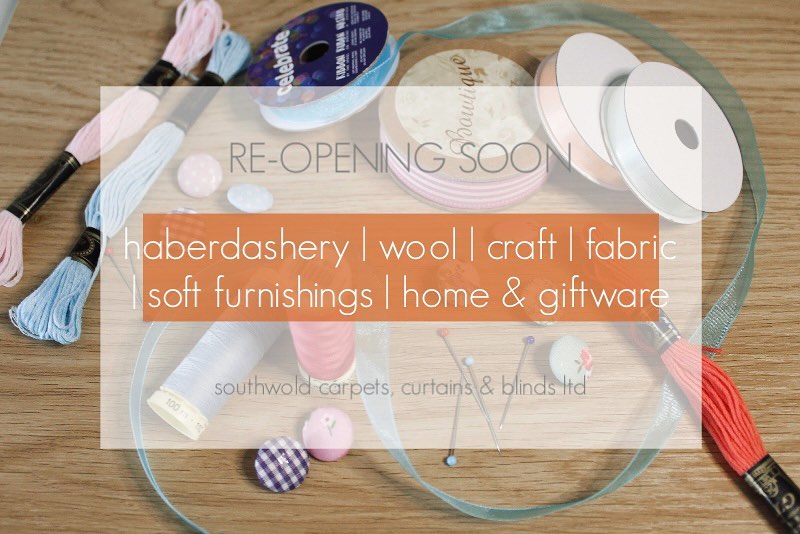 A reminder that we're so much more than carpets, curtains & blinds!! ~ please please spread the word
We cannot wait to welcome you all back to our Showroom, all being well the 12th April. Shop our haberdashery, wool, craft, soft furnishings, home & giftware and so much more!
Keep up to date with our socials and website for further updates & our opening hours,
Lots of new and exciting content coming soon!